Although we offer lessons for all string instruments, probably the most popular is violin.  We offer Violin lessons for students ages 3 years to adult.  Regardless of which string instrument the student chooses, our instructors begin on the level where the student is.  Many come in as beginners, but move through intermediate and advanced levels quickly.  We offer both traditional Fiddle, Suzuki, and classical style instruction. Whether you want to play "Devil went down to Georgia" or a Bach Sonata, we will help you reach your goals.   
Our string lessons focus on reading, technique, ear training and songs. Here are some of the string techniques we use below. 
Sample Concepts Students Will Learn:
Technique- learning posture and bow grip, arm posture, finger placement and intonation.

Reading– Notation 

Ear Training–recognizing loud and soft, intervals, chord changes

Instrument Care—Tuning, etc

Etudes and Songs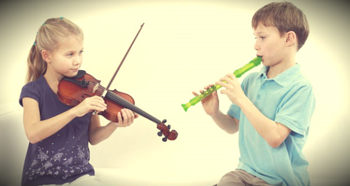 The best way to get started with lessons for yourself or a child is to give our friendly staff a call at 806-792-9300.
Step 2 – Pick Your Instrument
We have a lot of instruments to choose from. If you know which one you or your child wants to learn, perfect! If not, don't worry we can help you figure out the best fit. 
Once you know the right instrument, our staff can work with you to find the perfect teacher and time that best fits yours or your child's personality as well as schedule. Most people do one 30 minute lesson per week. However, we can tailor your plan to your needs.
Now that you have a teacher and a time picked, the registration process is a breeze. The staff will help you fill out the super fast registration form and get you or your child on the schedule and in the system!
The last thing to do now is come to your lesson time ready to have fun and accomplish that dream!!
7914 Abbeville Ave. Lubbock, TX 79424