LUBBOCK'S #1 STUDIO FOR ALL THINGS MUSIC AND ARTS!!!
The Joyful Noise Experience
Whether it's a private lesson with one of our amazing instructors, or a group class with friends, for over 15 years thousands of students have enjoyed the Joyful Noise atmosphere of fun and learning that instills confidence, while exercising healthy life habits like discipline and active creativity.
From the comfort of a safe and modern facility, the incredible Joyful Noise staff offers lessons in a wide range of instruments as well as classes with a flexible schedule to match the busy lives of students and their families.
Give us a call or come on by to see for yourself what's happening at Joyful Noise!
Professional Instructors
Our incredible instructors are highly trained, many with graduate degrees in music education and performance. They're also active professionals in the Lubbock music community. On top of all that, they are hand-picked for their ability to work well with students of all ages and make music fun for everyone!
Reward System
Part of what makes learning at Joyful Noise so fun is our reward system called Musical ladder.  The Musical Ladder gives students the opportunity to earn really cool, custom, wrist bands, certificates and other trophies as they progress through their lessons. This gives our younger students a fun incentive and encouragement as they accomplish their goals. They love it!
Recitals
We believe that performing is one of the best ways for students to build lasting confidence that can be carried into every area of life. That's why we have yearly recitals for both private lessons and music/dance groups. While we never force a student to perform, we build them up and prepare them the right way so they can show off their hardwork and come away feeling great about themselves!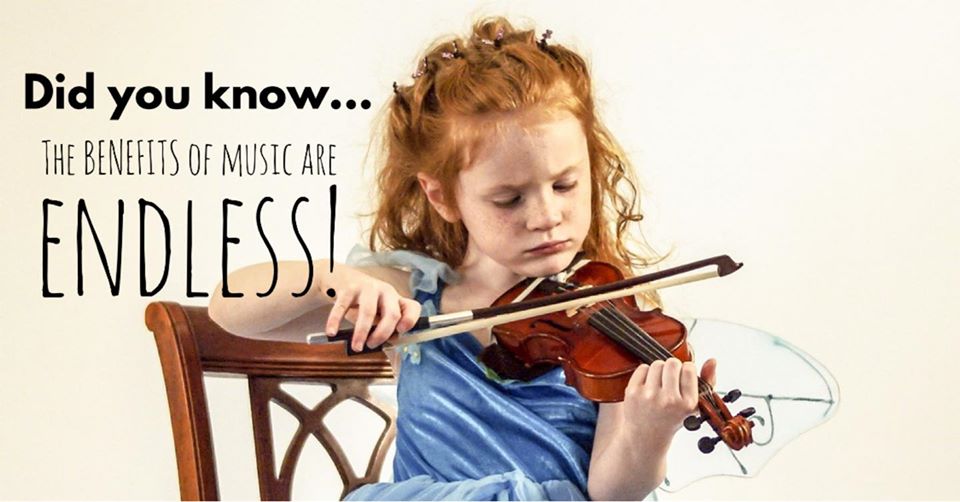 The benefits of music are numerous! From physical, to mental, to emotional, music is a huge contributer to development as well as a way to increase happiness while relieving stress.
"Academic achievement is only one benefit of exposure to music. Music not only sharpens skills for school readiness, but it can spark all areas of child development, be it intellectual, social and emotional, motor, language, and overall literacy. It helps the body and the mind to work together."
— blog.cornell.edu

See What Others Are Saying About Joyful Noise
Our son has been learning all facets of music at this well established business for 12 years! It's locally-owned, family-operated, Tech-grad owned business. It's not some national chain of operations. Courtesy, flexibility, professionalism and decency represent all that takes place here at this establishment. The rewards and recognition that our son has received are symbolic of all that he's learned from the most efficient teachers ever. I HIGHLY recommend this business if you or your child are curious about music of any type!
Owner, Gail Smith, and her daughters have been wonderful. My son starting piano lessons there at the age of 5. He is 12 now and still continues to take lessons at Joyful Noise. Our 5-year-old daughter started piano lessons a year ago.
We love joyful noise! It is my daughters favorite part of the week. She does 3 classes with them. Then she sings the songs all week long. I would highly highly recommend using them, especially the mommy and me classes!
My daughters have taken lessons and classes from Joyful Noise for over 9 years. We love the variety of instruments and classes they offer. It is also very convenient to arrange lessons for both of my daughters at the same time and place. We have been very happy with the caliber of training they have received.
Friendly staff. They have so many options to learn just about anything related to music. My boys have loved being a part of the studio. My oldest has learned piano, singing and percussion and has absolutely loved it.
7914 Abbeville Ave. Lubbock, TX 79424